CHILL SPILL (milk labels)
A fun package design, named after the Quentin Tarantino movie, KILL BILL. CHILL SPILL is a double package project. The first package being the carton almond milk in the yellow package, imitating the first movie cover. The second package being the tin can coconut milk label in red for the sequel cover. The back of the package displays the final "Five Point Palm Exploding Heart Technique" scene from the movie.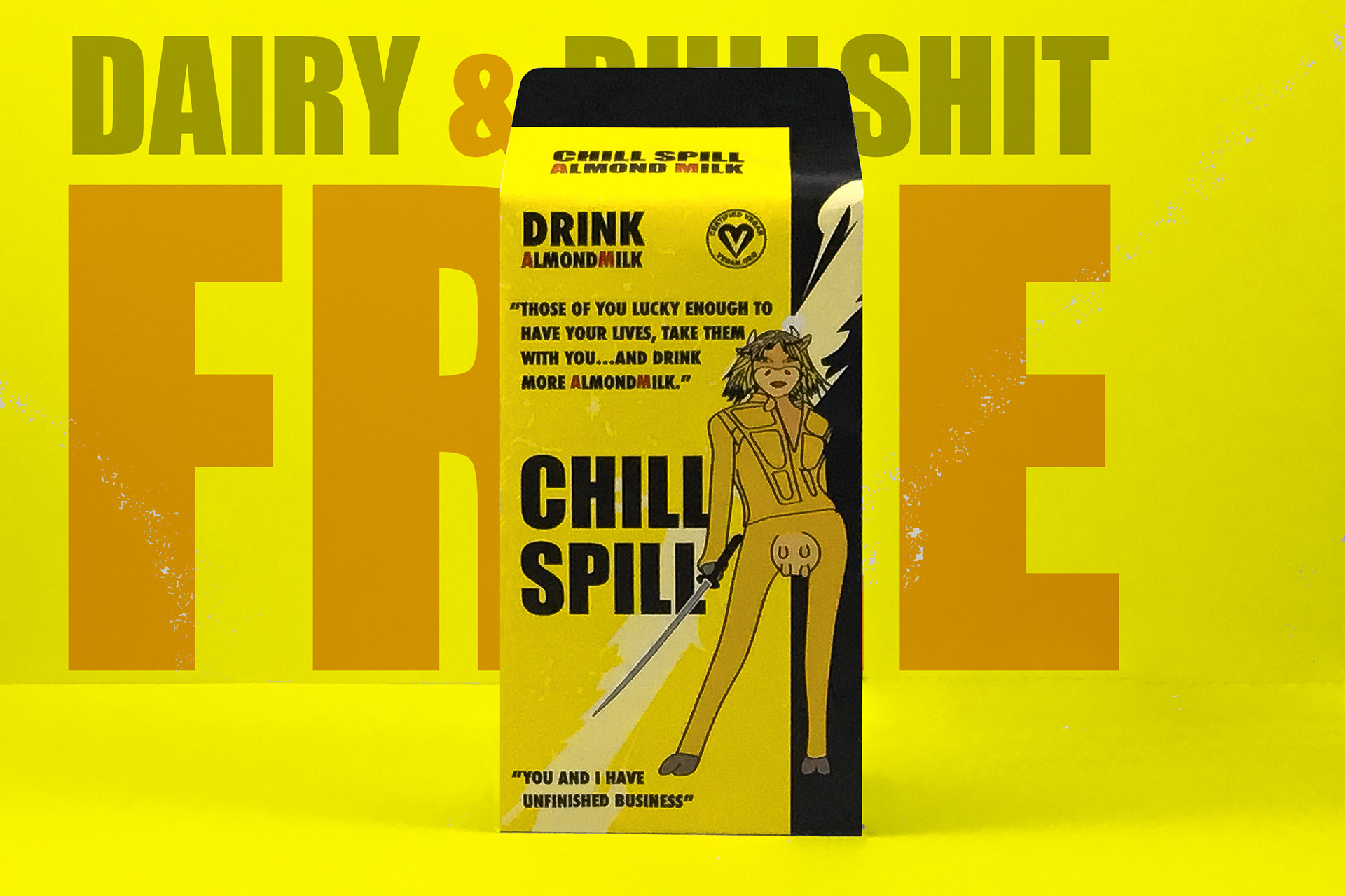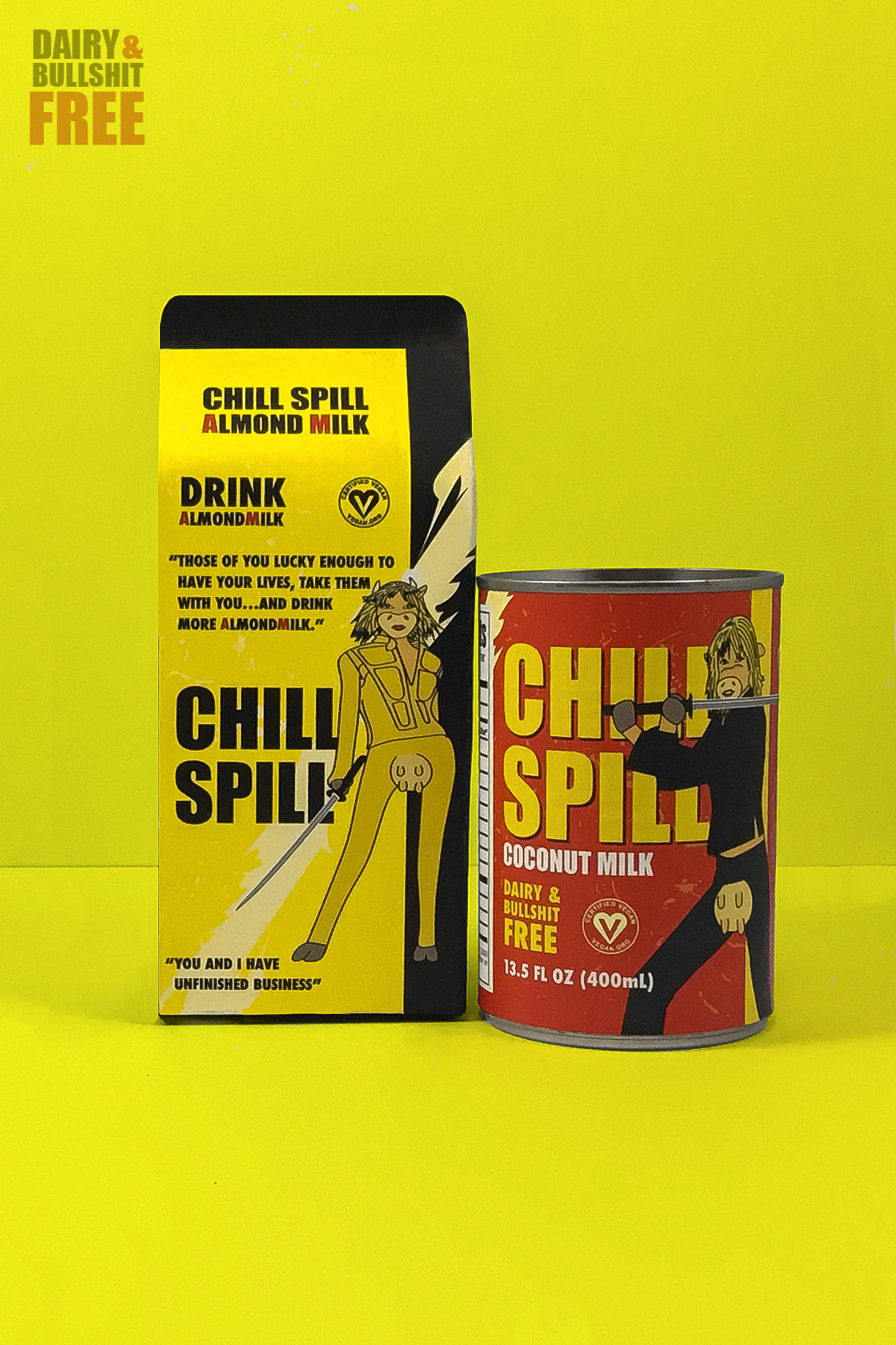 CHILL SPILL almond & coconut milk label design for Package Design Class.